Ons Globale
Netwerk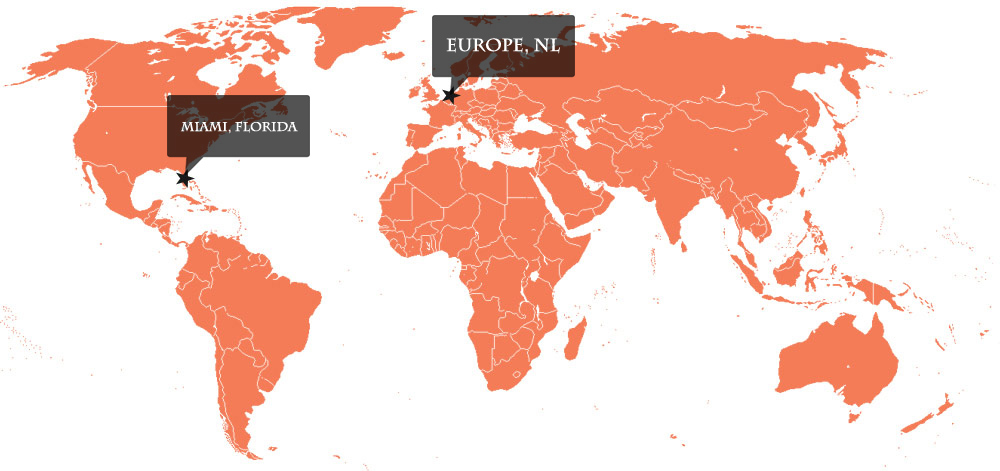 Ononderbroken connectiviteit met het Instant Dedicated Tier 2 Netwerk.
Powered by up-to-the-minute network hardware, Instant Dedicated's Network Services leverages its across-the-globe trail, along with widespread industry associations to provide the best of the best services for online businesses.
Instant Dedicated arrays a set of exclusive systems that provide Performance Acceleration across our dedicated servers. This helps assure that the available bandwidth is only being utilized for bringing the smooth customer experience to 120+ Countries. Our unique network architecture in both our Data Centers is designed to eradicate any single point of failure across any fragments owned by our customers and remove any acute paths within clients' server environment.
We strive to provide the finest quality of IP transit in the dedicated hosting Industry. Thus, we use three bandwidth providers, including Global Layer to deliver a redundant and speedy pathway between our customer's servers and their end-of-the-line visitors. Our Data Centers are designed with the uppermost scale of availability in mind. In addition to the high availability of cooling and power, we have numerous entry points and metro paths for our carriers. This not only helps to eliminate an unforeseen service outage due to a split cable on the street but also ensures our 99,9% Network Availability SLA. The Superhuman™ Team of expert programmers and engineers, help identify ways to provide our clients with the most competent and stable network architecture available on the face of the Internet.
---
Providing Secure Networks Since 2007
The Superhuman™ Support is forever on guard at the server location, keeping a check on the nodes from time to time and ensuring that nothing is out of place. Every 13 Minutes we acquire a new client and more clients  means more data, which makes us want to be faster than ever. Our network is designed in such a pattern that you will get the same uninterrupted networking performance from every angle. With Instant Dedicated, you get the peace of mind, as your website(s) are protected and accelerated within minutes of launch. We provide the highest quality infrastructure and support that strives to be an extension of your business, taking you from ground zero to enterprise level.
We use a fully secluded single-tenant Premium Network that serves only a single client at a time. This Network is used to connect your application or site to a database, or set up a Virtual Private Network. Our cloud control panel makes it easy to manage the network along with powerful API functionalities. Instant Dedicated's network is powered by the Global Layer networking service, and offers complete control over IP addressing.
Performance CDN, Hardware and Software Firewall, DDoS Protection and more…
Take advantage of services like content optimization and acceleration (CDN), script protection, and two-factor verification, with the option to add multilayered security options including a Software Firewall and Denial of Service Mitigation System.
Performance Networking With High Capacity, Low Latency Connectivity
Instant Dedicated's data centers in USA and Europe leverage Global Layer's network on Juniper MX960 routers to reduce latency and improve network stability by combining multiple carriers and providing immediate route optimization. The network is connected to multiple redundant 10 Gigabit fiber uplinks to guarantee a 99,9% uptime. Our high capacity 1 Gbps and 10 Gbps uplinks are perfect for hosting busy websites, VOIP servers, big data systems, etc. The ID Managed Internet Route Enhancer vigorously assesses network pathways for packet loss, route consistency, and latency to select the best path possible to any endpoint. Our Tier II Redundant network connects your servers to multiple network Service Providers, isolating your traffic from an outage.
For any further queries related to our Network and Security please feel free to get in touch with our Superhuman™ Support.
GET IN TOUCH