Dedicated Servers for Every Need
Instant Dedicated offers a dedicated server for all your requirements, whether you are looking for a standard dedicated server to power your startup, or upgrade from a VPS or need an Unmetered Server for streaming or hosting a server for MMO's like Counter Strike, Star-craft, Warcraft or Minecraft or a resource intensive Vbulletin Board or Magento site. First choose the location of your servers below and then customize the machine according to your liking. We can arrange configurations for the most demanding clients, so if you do not see your server listed in the desired location, contact our Superhuman™ Support and they will assemble one for you.
---

Metered Servers
Best suited for Start-ups, First Timers, Small Media Business', Budding Corporations, Bloggers, Web Hosting Providers etc. These servers can handle moderate traffic fluctuations and low resource intensive applications and programs.
Starting at
€ 49
/ Month
Server specs upto :
16 CPU Cores
24 TB Local Storage
128 GB Memory
1 Gbit + 100 TB Bandwidth
---
View Our Metered Servers
Unmetered Servers
Best suited for Web developers, Software Developers, Designers, Streaming, Large Enterprise Websites, Game Jockeys etc. These servers can handle unlimited traffic fluctuations, standard resource intensive applications and programs.
Starting at
€ 99
/ Month
Server specs upto :
16 CPU Cores
24 TB Local Storage
128 GB Memory
1 Gbit Unmetered Bandwith
---
View Our Unmetered Servers

High Traffic Servers
Best Suited for Large to Enterprise level business websites, eCommerce Websites, Gaming Servers, etc. These servers can handle extremely high fluctuations in traffic and high resource intensive applications and programs.
Starting at
€ 199
/ Month
Server specs upto :
20 CPU Cores
48 TB Local Storage
256 GB Memory
10 Gbit + 200 TB Bandwith
---
View Our High Traffic Servers
Looking for a server closer to you or your website visitors from InstantDedicated? No Problem! We have 5 strategically located Datacenters in Europe (NL+BE). We offer dedicated servers in the Netherlands for Dedicated Hosting and Resellers! In The Netherlands we have 4 core locations and 2 POPs (Point-of-Presence). We have been providing our clients with zero downtime, unmatched connectivity and speed, since 2007. Our Superhuman™ Support is always available on site, doing routine checks and ensuring that all the servers are running at their optimum capacity. Check out what our clients have to say about us in the Testimonials Page or take a tour of our Virtual Datacenters on their respective pages.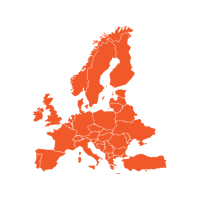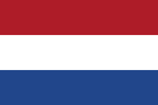 Instant dedicated offers high-performance dedicated servers in The Netherlands, Europe. You can choose from Metered, Unmetered or High Traffic dedicated servers, which have instant setup available. If our stock servers are unable to meet your requirements, you can customize a server as you like. Please get in touch with our sales department for custom dedicated solutions.
Click Here
Firewall
An all-inclusive and tension-free way to secure your server against malicious traffic! Enable the CSF Firewall from within your operating system and then configure, deploy and manage your firewall according to the requirements of your business.
Cloud Storage
Share, manage and safeguard your data with Cloud Storage. Save files and never worry about losing them again. Ensure the availability of data, have full control over your costs, and share cohesive data amongst all your applications.
Backup Storage
Tired of losing data due to employee carelessness or unreliable storage devices? Protect the future of your business with Instant Dedicated Backup Storage add-on. Automatically backup the data on your servers or deploy a private dedicated backup.
---
Load Balancing
Don't lose out on customers just because your dedicated server could not handle the demand. Add load balancers to your servers to meet the biggest resource spikes with ease. Never worry about your website shutting down during the peak hours again.
SSL Certificates
Our industry leading SSL certificates will ensure that your online commerce is encrypted and secure. When clients see a green HTTPs padlock before the name of your domain, they will know their connection to you is fully secure against hackers.
Network Storage
Network Storage is scalable and a fault-tolerant cluster, built to safe guard your critical data. Being directly connected to the main servers using fast and low latency Gigabit Ethernet connections, it allows customers to transfer data consecutively or parallel without distressing server performance.
Get a custom quote
Fill out the form below